PrimeGlobal Welcomes F.C.G. as its Newest Member Firm in Belgium 
PrimeGlobal News
February 10, 2017 - F.C.G. Réviseurs d'Entreprises ScCRL
NAMUR, BELGIUM - February 10, 2017  - PrimeGlobal is pleased to announce the addition of F.C.G. Réviseurs d'entreprises SCRL to the Association's Europe, Middle East & Africa Region
About F.C.G. Réviseurs d'entreprises SCRL 
F.C.G.Réviseurs d'entreprises SCRL is an auditing and accountancy firm, based in the French speaking part of Belgium, with offices in Brussels and Namur (Naninne).

The F.C.G. team has wide-ranging expertise in finance, economics and law. The main services F.C.G. provides are: audit of financial statements, special legal services with regard to the Belgian Companies Act, acquisition audits (due diligence), legal expertise in relation to various business disputes, and accountancy;
F.C.G. partners particularly enjoy working with corporate executives who want to have command of all financial aspects of the businesses they run. Managing Partner Guy Chainiaux explains that the firm is dedicated to the philosophy that, "Beyond respecting legal obligations, we want our involvement in our clients' companies to have a real added value. Therefore, our goal will always be to have a constructive and advice-based collaboration with our clients. Each situation will be analyzed and treated in an individual and well-targeted manner."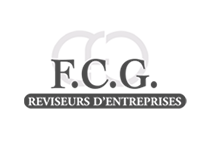 Both PrimeGlobal and its EMEA Chief Regional Officer, Thierry Delvaux, are very pleased to welcome F.C.G. on board. PrimeGlobal is among the strongest associations of independent accounting firms in the world, comprised of approximately 300 highly successful independent public accounting firms in 85 countries. PrimeGlobal provides its independent member firms with tools and resources to help them furnish superior accounting, auditing, tax and management services to clients around the globe. Through PrimeGlobal, independent member firms offer the strength and capabilities of a large, worldwide organization with technical depth and geographic reach impossible for a local firm alone. 
To find out more about F.C.G. Réviseurs d'entreprises SCRL, please visit the firm's website at http://fcg-audit.be/en/.  For more information about PrimeGlobal and the services it offers its independent member firms and their clients, visit the PrimeGlobal website at http://primeglobal.net/.  
F.C.G. Réviseurs d'Entreprises ScCRL
F.C.G. Réviseurs d'entreprises SCRL is located in Namur (Naninne), Belgium. Our focus is on flexibility, proximity and multi-disciplinary approach. As we are a small team, we can develop a close relationship with you and all your staff. Your F.C.G. auditor or accountant will come to your offices and meet you face to face at each stage in the process. Thanks to the varied educational backgrounds and career paths of our team members, we have expertise across a range of disciplines. We are thus in a position to approach each new job from all angles. The main services offered by our office are Audit of financial statements, Special legal services, Acquisition audits (due diligence), Legal expertise and Accountancy
Learn more